Logan Morrison Proves His Worth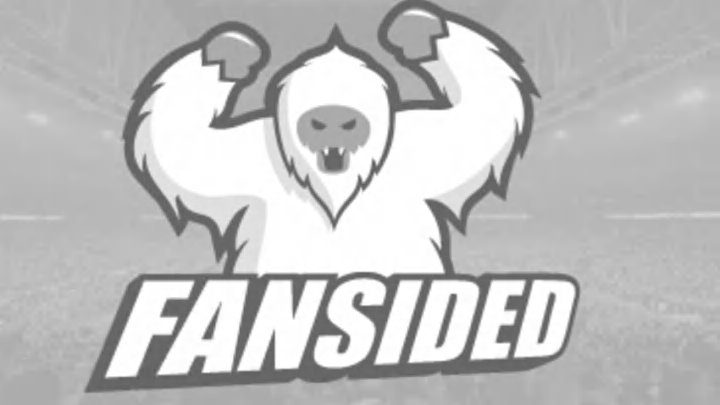 Jun 9, 2013; New York, NY, USA; Miami Marlins first baseman Logan Morrison (5) hits a single against the New York Mets during the tenth inning of a game at Citi Field. Mandatory Credit: Brad Penner-USA TODAY Sports
When Logan Morrison got his second knee surgery of his career last September, there were whispers of the end of a career. What started out as a very promising career was now becoming an injury ridden afterthought in the minds of the Marlins fans. Ten months of rest, rehab, and reinstatement, allowed the outspoken first baseman to regain his passion for the game of baseball.
The Marlins must be happy with the results.
In just nine plate appearances, LoMo, has a higher WAR than any other Marlins first baseman this year. In the Brewer game last night, he went 2 for 4 with an RBI, raising his batting average to .444. While it is a small sample size of LoMo's production, it shows that he is more than capable to being a consistent hitter that gets on base and drives home runs. This kind of player is exactly what we need, since we have the pure contact hitter, Marcell Ozuna, and the pure power hitter, Giancarlo Stanton.
LoMo is also the perfect kind of player in the dugout, since he brings so much energy and passion to the team. When Stanton hit the go-ahead home run against the Brewers, Morrison decided to celebrate the occasion by rib punching Mike Redmond with excitement. After the game when Allison Williams was interviewing Stanton, LoMo just doused Williams in cold water. I don't even think he was aiming for Giancarlo and that's what makes him a vital part of the team. When we didn't have him for most of last and this year, the dugout seemed kind of dull and without energy. Even when we are losing countless amounts of games, Morrison still provides the necessary amount of fun to make it better. With such a young team, there is no better doctor for a losing season than a player that makes a slump a little better in the dugout.
Logan Morrison has more than shown his worth on both the field and in the dugout. Lets hope that he will be a Marlin when we begin to contend for a third world series.