Miami Marlins- Atlanta Braves Series Preview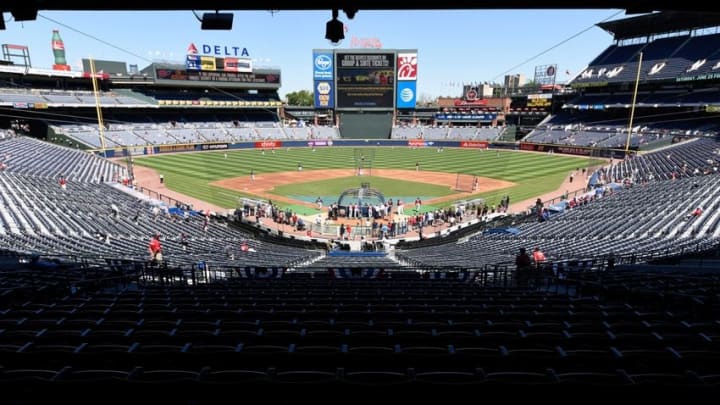 Turner Field. Mandatory Credit: Dale Zanine-USA TODAY Sports /
The length of the baseball season has often been a point of debate. Results for individual series can at times be either overblown or overlooked. This weekend the Marlins will visit the Braves in what may seem like another early season series but in fact may serve as a good barometer of the Marlins full-season outlook.
More from Marlins News
Had I told you that going into the fourth series of the year Jose Fernandez and Wei-Yin Chen had combined to make three starts resulting in zero quality starts you would think this team would be struggling. Had I told you that after losing the first two games at home the Marlins visited the Nationals and Mets you would expect one or two wins at best. To the delight of the Marlin Maniacs, the Marlins have shown resilience early on this season. Despite dropping the third game of the Mets series, the Marlins have completed road series against the top teams in the division with a 3-2 record.
The importance of the Braves series is that the Marlins cannot be a serious contender in the NL East if they struggle in this type of series. This early series is the type of series that will not get you in the playoffs but can keep you out. The Braves have staked their claim in the cellar of the division and the Marlins cannot miss on the opportunity of playing one of baseball's worst teams. The Braves are only a couple of loses away from the worst start in franchise history. This is not the Braves team that has historically given the Marlins problems; this is a team in transition that is focused more on player development and a new stadium than on 2016 success.
The Marlins must come out no worse than 2-1 in this series to improve to .500, especially since playing at home.  Despite the results of the Tigers series, if the Marlins can face three division rivals and post a record of 5-3 or 6-2, you have to consider that a highly successfully start to the season.