Marlins open road trip with four in New York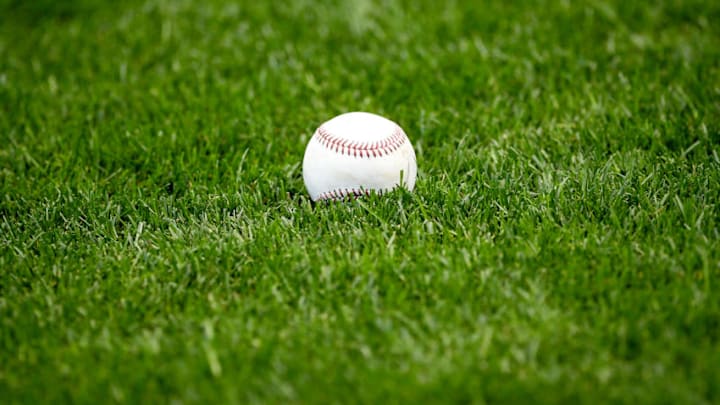 MILWAUKEE, WISCONSIN - APRIL 10: A baseball sits on the field before the game between the Houston Astros and Milwaukee Brewers at Miller Park on April 10, 2016 in Milwaukee, Wisconsin. (Photo by Dylan Buell/Getty Images) /
The Marlins made moves over the weekend which could change their 25-man roster significantly.
The Miami Marlins have some work to do. It starts today as they head to New York for a doubleheader with the Mets. The first game starts at Citi Field at 4:10 this afternoon.
While most of the attention this afternoon is focused on whether Marlins minor league phenom Isan Diaz gets his first MLB at-bat, there is other news of a rookie set to make his first start on the mound in a Major League game. Robert Dugger, welcome to the Big Leagues.
Dugger, 24, could be the first to take the mound in the doubleheader today. The pitcher, who earned this promotion after a stellar season at both Jacksonville and New Orleans, is another in a long line of young arms the Marlins continue to develop in the minors.
More from Marlins News
Whether this leads to a permanent stay in Miami in the future is to be determined, but Dugger has a chance to make a lasting impression as Jordan Yamamoto did in the first half of 2019. Dugger and Yamamoto were on the same staff for the Jumbo Shrimp to start Double-A play in the Southern League this year.
""I'm just speechless," he finally confessed in a story by Dawn Klemish. "There's a bunch of thoughts going through my head right now. I'm just happy to be here.""
After the Marlins traded away pitchers from their staff this past week at the MLB deadline, the rotation is still full of questions, especially since Yamamoto has unraveled a bit after such a dominant start to his career. Caleb Smith was hurt by a high-pitch count on Sunday and defense behind him that was porous.
It's a chance to not only make up some ground in the National League East, but it also means the team can begin reshaping its roster as it expands in less than a month.
""It's what you always dream about," said Dugger. "I always wanted to be a Major League baseball player, and the time has come. It's just … I don't even really have any words for it. I'm numb, I'm anxious to get out there and pitch and just get those nerves out.""
Currently, Dugger is Miami's 24th ranked prospect, according to MLB Pipeline.
As if the potential of Dugger getting his first start in the Big Apple wasn't enough, he takes the mound against Jacob deGrom whose name is intimidating enough with him even throwing a pitch.
deGrom is 6-7 this season with a 2.78 ERA. Since June 1, he has posted a 1.97 ERA.