NL East is the best division in MLB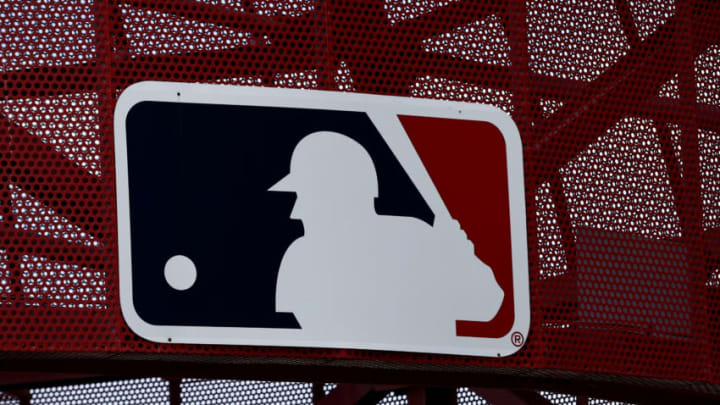 ANAHEIM, CALIFORNIA - MAY 22: A MLB logo is seen before a game between the Oakland Athletics and the Los Angeles Angels at Angel Stadium of Anaheim on May 22, 2022 in Anaheim, California. (Photo by Ronald Martinez/Getty Images) /
The Miami Marlins are interviewing some interesting managerial candidates and may have a surprising closing candidate. As we think about our off-season, there's one thing that I don't see mentioned as much…The Fish are in the hardest to win division in the game. Yes you read that right: the NL East is the best division in the game. I can probe it too…
The NL East is the best division in MLB these days.
The NL East is a very strong division. The Atlanta Braves, the Philadelphia Phillies and the New York Mets all made the playoffs this season. Atlanta won the World Series last seaso. The Washington Nationals won the World Series in 2019. Going back to say 2015, when the New York Mets won a pennant, the NL East has 2 World Championships and 3 pennants. It could've been 3 and 4 if Atlanta didn't blow their 3-1 NLCS lead against the Los Angeles Dodgers in 2020.
How did the NL Central do during that time (since 2015)? The Chicago Cubs won the World Series in 2016, and the only other time a NL Central team came close to at least a pennant, was when the Milwaukee Brewers lost a seven game NLCS to Los Angeles in 2018. The sole playoff team from the division this season (the St. Louis Cardinals) have been swept in the Wild Card round. It's obvious that the NL East is better.
What about the NL West? The Los Angeles Dodgers have been dominating the division, and other than the San Francisco Giants last season, no one even came close. Thanks to LA the NL West has 1 World Championship and 3 pennants. The NL East is still better.
Lets turn to the American League… we can easily rule out the AL Central. The Kansas City Royals won the World Series in 2015 and the Cleveland Guardians won the pennant in 2016. Nothing since. The AL West has been the equivalent of their NL counterparts… the Houston Astros are dominating and won 1 World Series and 3 pennants. That's still behind the NL East.
How about the AL East? That has to be the main event here. The Boston Red Sox won the World Series in 2018 and the Tampa Bay Rays won the pennant in 2020. That's 1 championship and 2 pennants. The NL East still wins.
The NL East is the best division in MLB. The Miami Marlins have a hard job winning our division.