Why don't we see more dynasties? Part 1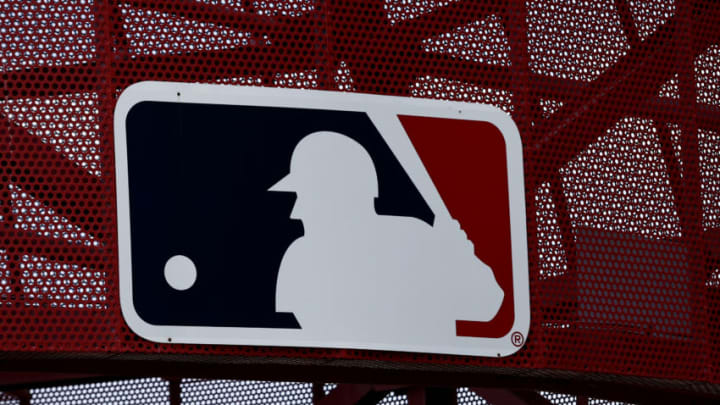 ANAHEIM, CALIFORNIA - MAY 22: A MLB logo is seen before a game between the Oakland Athletics and the Los Angeles Angels at Angel Stadium of Anaheim on May 22, 2022 in Anaheim, California. (Photo by Ronald Martinez/Getty Images) /
The NL East is the most successful division in the game at the moment. The Miami Marlins may be in trouble going forward in fact, with our division rivals the Atlanta Braves winning the World Series last season, and the Philadelphia Phillies about to play in one this season. The interesting thing is that Philly's opponents the Houston Astros are an anomaly these days with their fourth pennant in six years and their second in a row. That's not luck. The last annual championship dynasty is the New York Yankees from 1998 to 2000. What happened since 2001?
Why don't we see more teams winning consecutive World Series?
2001 Arizona Diamondbacks won the World Series, 2002 Arizona Diamondbacks lost in the NLDS.
Arizona had to go the distance to get past the St. Louis Cardinals in the NLDS and the New York Yankees in the World Series, so they were the luckiest of the best teams. Arizona's key bat LF Luis Gonzalez had 57 HR and 142 RBI in 2001, and 28 HR and 103 RBI next season. RF Reggie Sanders had 33 HR/90 RBI, but was gone next season with no suitable replacement.
2002 Anaheim Angels won the World Series, 2003 Anaheim Angels missed the playoffs.
The best team in MLB according to their Pythagorean W-L record in 2002, Anaheim drastically changed for the 2003 season: 3B Troy Glaus had 30 HR 111 RBI in 2002, but was injured for most of 2003. The overachieving rotation declined: Jarrod Washburn (3.15 ERA/3.71 FIP to 4.43 ERA/4.97 FIP); Ramon Ortiz (3.77 ERA/4.87 FIP to 5.20 ERA/5.26 FIP); John Lackey (3.66 ERA/3.91 FIP to 4.63 ERA/4.64 FIP)…
2003 Florida Marlins won the World Series, 2004 Florida Marlins missed the playoffs.
C Ivan Rodriguez helped the pitching staff tremendously and was a team leader who left as a free agent after the season. Ace Josh Beckett declined from a 3.04 ERA to 3.79 and SP Dontrelle Willis declined from a 3.30 ERA to 4.02.
2004 Boston Red Sox won the World Series, 2005 Boston Red Sox lost in the ALDS.
Ace Pedro Martinez and playoff hero SP Derek Lowe (1.86 ERA) both left via free agency. 37 year old ace Curt Schilling declined from a 21-6 3.26 ERA season in 2004, to 8-8 5.69 ERA in 2005 and lost his rotation spot.
2005 Chicago White Sox won the World Series, 2006 Chicago White Sox missed the playoffs.
The overachieving rotation fell back down to earth: Mark Buehrle went from a 16-8 3.12 ERA/3.42 FIP in 2005 to 12-13 4.99 ERA/5.27 FIP in 2006; Jon Garland went from a 3.50 ERA/4.24 FIP to a 4.51 ERA/4.35 FIP and José Conteras went from a 3.61 ERA/4.21 FIP to a 4.27 ERA/4.10 FIP.
2006 St. Louis Cardinals won the World Series, 2007 St. Louis Cardinals missed the playoffs.
3B Scott Rolen produced 22 HR 95 RBI in 2006 and 8 HR 58 RBI in 2007 as aging hit him. Ace Chris Carpenter produced a 21-5  2.83 ERA/2.90 FIP season in 2006, but was injured for all but 6 innings in 2007.
2007 Boston Red Sox won the World Series, 2008 Boston Red Sox lost in the ALCS.
LF Manny Ramírez batted .296/.388/.493 in 2007 but was stupidly traded mid-season in 2008 despite batting .299/.398/.529. DH David Ortiz batted .332/.445/.621 in 2007, but .264/.369/.507 in 2008.
2008 Philadelphia Phillies won the World Seried, 2009 Philadelphia Phillies lost in the World Series.
They simply ran into a better team.
To be continued…