With a crowded list of teams needing a GM The Miami Marlins Will potentially fight with several teams
There are a lot of big gigs out as teams search for new managers and general managers which could detract from the Marlins options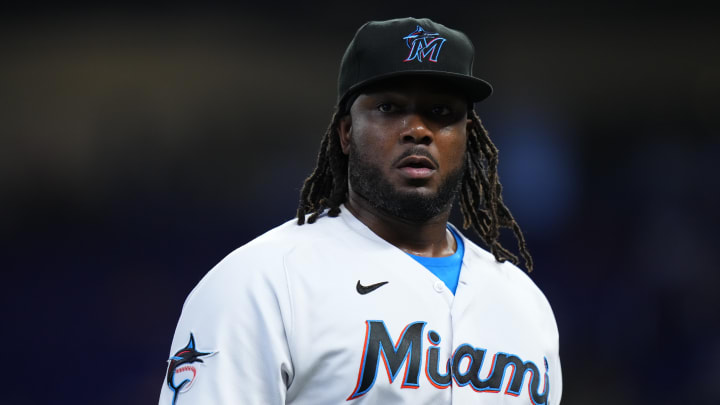 Milwaukee Brewers v Miami Marlins / Rich Storry/GettyImages
The Miami Marlins and Kim Ng parted ways and now they are in search of a new front office head, or two. There is a growing number of teams that need a GM and so the Marlins GM search will have to compete with other teams. The end result could be good but it will be tough competition and I highly doubt the Marlins are willing to enter a bidding war. 
The Mets, Red Sox, and Marlins are all looking for General Managers and so competition will be tough. Although there are several options for GM out there, it could be that the Marlins get the leftover scraps. On the other hand however, the Red Sox have been rejected by multiple suitors already so it could be their culture that leads them to be last pick and thus give the Marlins second pick. 
The San Francisco Giants just hired their manager so one name is off the potential list now. That also puts the Padres on the list for a manager needs along with the just announced Astros manager, both of which could take away good candidates from a general manager position consideration. The new, popular president of baseball operations position is very much like a gm of old and the gm is now more like a second senior manager. 
It also seems that the new general manager is like a young up and comer and the president of baseball operations is an experienced manager or general manager who is rounding out their career. Either way the pickings could be tough with several teams needing a manager already and the other two mentioned above needing a general manager. Will the Marlins still stick with the president position? If so, that will make them delay further their general manager hiring while other teams jump on available candidates. 
More Marlins Stories