New additions to the Miami Marlins MLB top 30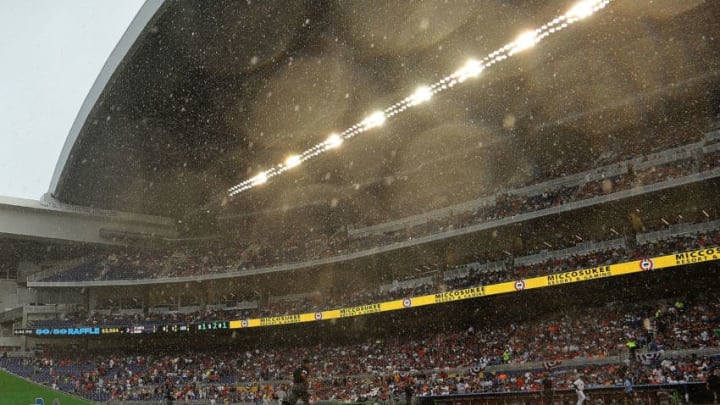 MIAMI, FL - APRIL 06: Teams retreat to the dugout during a rain delay at Marlins Park during Opening Day between the Miami Marlins and the Atlanta Braves on April 6, 2015 in Miami, Florida. (Photo by Mike Ehrmann/Getty Images) /
Nick Neidert was the big name that the Miami Marlins got back for Dee Gordon. Neidert has already made an appearance at the AA level in the Mariners system, and it's possible he will start the season at that level for the Miami Marlins.
Neidert throws the ball hard, topping out around 94 miles per hour, but isn't overpowering hitters to get them out. Instead, he relies a fastball-changeup-curveball-slider mix to keep hitters off balance and guessing.
Beyond his fastball, his changeup is his most effective pitch, followed by his curveball. His slider is furthest from being MLB ready, but there is optimism that it can develop to be an average pitch against major league hitters.
Neidert's command is excellent, and his three-quarter delivery makes it difficult for hitters to pick up the ball early. He projects to be a legitimate number two, or three starter at the big league level. Expect him to crack the big leagues around 2019, but 2020 seems more likely.