Are MLB playoffs a "crapshoot"?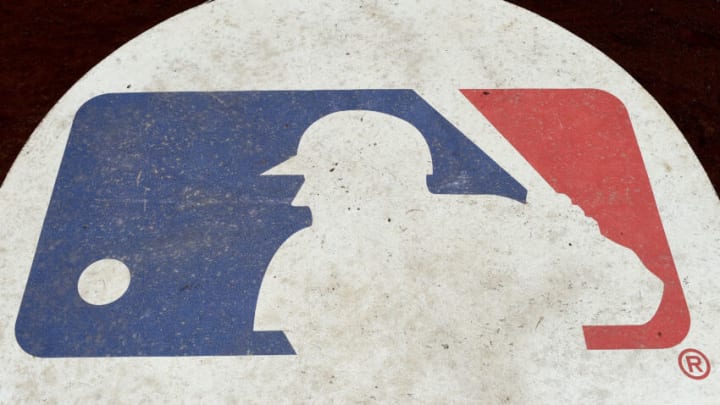 WASHINGTON, DC - JUNE 12: The MLB logo in the on deck circle during the game between the Washington Nationals and the Milwaukee Brewers at Nationals Park on June 12, 2022 in Washington, DC. (Photo by G Fiume/Getty Images) /
The 2022 MLB playoffs are here and I have predictions for them ready for you. The Miami Marlins are sadly not going to be involved, but we can start looking ahead for next season by looking at some breakout bats for now. In the meantime, let's look at the idea that playoffs are "random" and a "crapshoot" and that the best team usually doesn't win. It's true that there's upsets and surprises but most of the time the best team indeed wins. It's surprising how many people don't realize that.
Are the MLB playoffs a "crapshoot"?
Billy Beane once called the MLB playoffs a "crapshoot". Isn't it strange that his Oakland Athletics teams consistently were eliminated in the ALDS season after season? That seems a little too consistent to be random does it not? The New York Yankees won the World Series in 1998, 1999 and 2000. They were then one win away from another championship in 2001. Does that sound "random" to you?
Lets go back to the start of this century…. The 2002 Anaheim Angels were a 99 win team that had the best Pythagorean win-loss record in the Majors. Lucky title? The 2003 Florida Marlins were tied for the best record in the NL during thst season's second half. The 2004 Boston Red Sox had the best Pythagorean W-L record in the AL. The 2005 Chicago White Sox had the best record in the AL and didn't eliminate any team with a better record at all.
Not convinced yet? The 2006 St. Louis Cardinals had a misleading record due to injuries, with the key players back and healthy come playoff time. This was the same team that won the pennant in 2004 and came close in 2005. The 2007 Boston Red Sox, 2009 New York Yankees, 2013 Boston Red Sox, 2016 Chicago Cubs, 2017 Houston Astros, 2018 Boston Red Sox and 2020 Los Angeles Dodgers all had either the best record in the Majors or just their league.
The 2010, 2012 and 2014 San Francisco Giants must've been "lucky" to win the World Series each season they were in the playoffs during this run? The 2015 Kansas City Royals we're defending AL champs…
The MLB playoffs are not "random" or a "crapshoot". "Flukes" and "miracles" happen, but usually either the best team wins or the luckiest of the best (there are seasons when a couple teams deserve the championship).