Why don't we see more dynasties? Part 3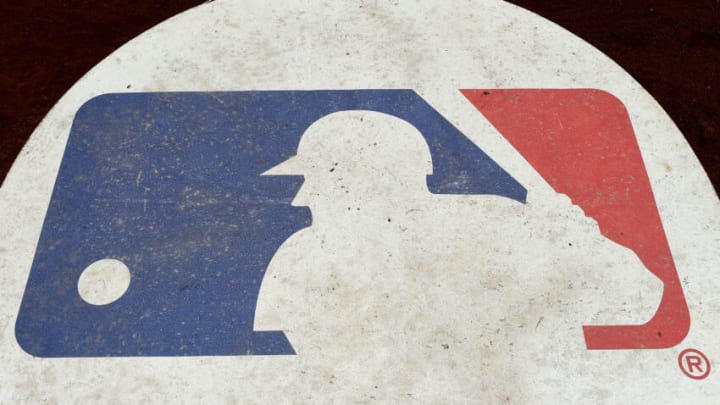 WASHINGTON, DC - JUNE 12: The MLB logo in the on deck circle during the game between the Washington Nationals and the Milwaukee Brewers at Nationals Park on June 12, 2022 in Washington, DC. (Photo by G Fiume/Getty Images) /
Part 3 in the series, you can read part 1 and part 2.The NL East is the most successful division in the game at the moment. The Miami Marlins should however remember that Championship dynasties are rare these days. The Houston Astros are an anomaly these days with their fourth pennant in six years and their second in a row, now a title too. That's not luck. The last annual championship dynasty is the New York Yankees from 1998 to 2000. What happened since 2001?
Why aren't there more teams winning consecutive World Series?
2017 Houston Astros won the World Series, 2018 Houston Astros lost in the ALCS.
They cheated in 2017 and 2B Jose Altuve who won the AL MVP with a .346/.410/.547 batting line with 24 HR and 81 RBI, was injured in 2018 and batted .316/.486/.451 with 13 HR and 61 RBI.
2018 Boston Red Sox won the World Series, 2019 Boston Red Sox missed the playoffs.
RF Mookie Betts slightly declined from batting .346/.438/.640 in 2018 to batting .295/.391/.524 in 2019. SP Chris Sale produced 12-4  2.11 ERA/1.98 FIP in 2018, but was injured and produced 6-11  4.40 ERA/3.39 FIP in 2019. SP Nathan Eovaldi had a 3.33 ERA/2.88 FIP in 2018, but a 5.99 ERA/5.90 FIP in 2019 and couldn't stay healthy. They also never adequately replaced CP Craig Kimbrel (2.74 ERA/3.13 FIP), after letting him depart in free agency.
2019 Washington Nationals won the World Series, 2020 Washington Nationals missed the playoffs.
3B Anthony Rendon batted .319/.412/.598 with 34 HR and 126 RBI in 2019. He left as a free agent after the season. SP Stephen Strasburg went 18-6 with a 3.32 ERA/3.25 FIP, and is yet to pitch close to a full season since then due to injury. SP Patrick Corbin had a 3.25 ERA/3.49 FIP in 2019, then declined to a 4.66 ERA/4.17 FIP in 2020.
2020 Los Angeles Dodgers won the World Series, 2021 Los Angeles Dodgers lost in the NLCS.
SP Clayton Kershaw declined from a 2.16 ERA/3.31 FIP in 2020 to a 3.55 ERA/3.00 FIP in 2021, he also couldn't stay healthy. More importantly they just ran into a better Atlanta Braves team in the NLCS.
2021 Atlanta Braves won the World Series, 2022 Atlanta Braves lost in the NLDS.
1B Freddie Freeman batted .300/.393/.503 with 31 HR and 83 RBI in 2021 as Atlanta's best hitter, but left as a free agent after the season. They definitely missed his leadership and experience. 2B Ozzie Albies produced 30 HR and 106 RBI in 2021, but was injured for most of the 2022 season.