Should the MLB Postseason system be changed again?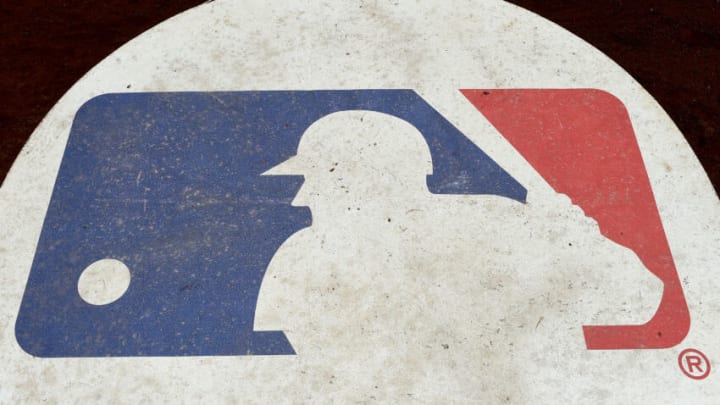 WASHINGTON, DC - JUNE 12: The MLB logo in the on deck circle during the game between the Washington Nationals and the Milwaukee Brewers at Nationals Park on June 12, 2022 in Washington, DC. (Photo by G Fiume/Getty Images) /
The Los Angeles Times thinks that the Los Angeles Dodgers should be awarded a ring for the regular season:
They think that the playoffs shouldn't have been played. They got roasted and locked in the comments. The bias was obvious, but the Los Angeles Dodgers finished with the best record in the Majors and were out in the NLDS. The defending World Champions Atlanta Braves were eliminated early in the same round. We know that the best team usually wins, but two 100-win teams eliminated so early?! Three if you include the New York Mets a round before. What's going on? Is the MLB Postseason structure flawed?
The Miami Marlins can benefit from the new MLB Postseason system.
The NL East got a little bit easier and just getting to the playoffs can be enough. Look no further than the 2010, 2012 and 2014 San Francisco Giants, to see teams based on elite starting pitching that won the World Series. The Miami Marlins can do it too.
Is the extra rest time the reason why the supposed favorites are eliminated? It makes sense to come to that conclusion. Atlanta and Los Angeles were the two best teams in the NL during the season, so it was bizarre to see them both eliminated so early after supposedly receiving the benefit of rest. The Houston Astros however weren't affected negatively by rest, they swept their series in the same round.
Is it possible that the Los Angeles Dodgers not even having a closer and having an overachieving rotation was the real reason for their early elimination? Maybe the Philadelphia Phillies missing Bryce Harper for most of the season was why the didn't win the NL East? Add a managerial change and their record may not have been indicative of their true ability as a team.
Is the MLB Postseason format flawed? Personally I'm a fan of a more meaningful regular season. Go back to two divisions and no Wild Cards per league, or use win-loss margins for the playoffs (if a division win is not commsanding have a series between the top two teams). I understand that owners want more money through more playoff games. For now though, not enough proof exists to say that the current system is flawed.